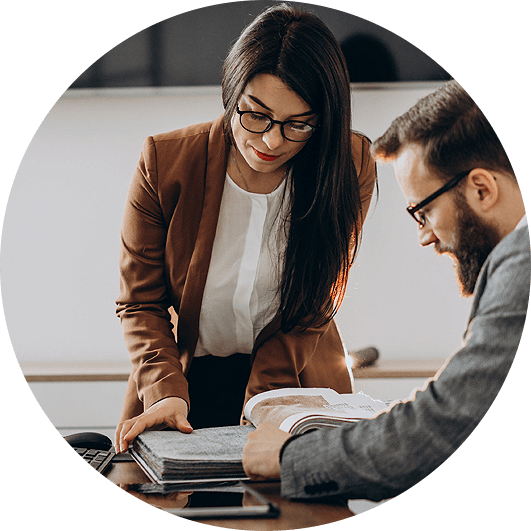 Trusted by
50+
Amazon
Brands
E-Commerce Management Services
Highly Professional in helping Organizations weave data into their day-to-day decision making processes
Either you are running a small or substantial business, we can manage your product's growth with our expert team that work to compete in the marketplace for Brand Growth.
Job History
Our online store consulting services will help you INCREASE your Conversion Rate by combining effective On-Page & Off-Page Optimizations, Audience Building & Buyer Retention Strategies
If anyone is looking for a fantastic freelancer with great skills and communication I would STRONGLY suggest you hire Najam!
With slight hesitation, I put my trust in Najam and it was the best decision I have ever made. Fast forward to a few months later, Najam has full control of our Amazon business via Amazon's user permission system. He is young smart and trustworthy. We have him as one of our permanent team members

Amazon Account Management



Conversion Rate Optimization

White Hat Data-Driven Approach
We helps our clients doing Data Driven Decisions for their Businesses
seller account management

90%

90%

Product Images & a+ content

75%

75%

Listing Optimzation

85%

85%

Motion Design

82%

82%
Call us to schedule an online appointment!!
Why hire us?
We facilitate our Client's Businesses with the leisure of specialty services and solutions that has already bought Success to our previous clients.
International Listings Expert
"If anyone is looking for a fantastic freelancer with great skills and communication I would STRONGLY suggest you hire Najam!"
"Najam has been instrumental both in understanding what we would like for our brand and for providing quality work in a timely manner to make our brand more visible! He is a fantastic communicator and listener as he supports the growth and development of our brand! We will definitely continue to work with Najam and highly recommend him for anyone else considering his services."
"Overwhelmingly impressed with Najam's work. As a new seller on Amazon, the business plan is written not only to help me succeed, but to help me understand and learn each process. Feeling grateful, appreciative & relieved."